Sign up for Conferences here!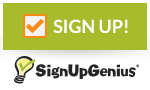 Pine Acres Early Childhood Center has evolved into a school that serves the youngest children in the community. We currently serve approximately 275 students in pre-kindergarten, kindergarten, and first grade. Our early childhood program has a progressive curriculum that is aligned with Common Core Standards. Parents are strongly encouraged to enroll their 4-year-old children in our pre-kindergarten program in order to keep pace with Deptford's advanced curriculum. Our half-day pre-kindergarten program focuses on developing academic readiness skills, as well as meaningful social experiences. As the children move on to kindergarten, and first grade they are challenged and motivated by the Go Math!  program, literature-based experiences, world languages, computer technology, science, social studies and health.
The mission of Pine Acres Early Childhood Center is to provide an emotionally, intellectually and physically safe learning environment under the direction of the most caring, dynamic and innovative educators. In order for our children to have the most successful learning experience possible, we embrace and maintain high standards. Children's curiosity, motivation to learn and taking pride in accomplishments are the keys to success in school achievement. We endeavor to provide our students with these keys for success.
SCHOOL HOURS:
Kindergarten and First Grade:
9:05 AM – 3:35 PM
Pre-Kindergarten:
AM Session: 9:05 AM – 11:35 AM
PM Session: 1:05 PM – 3:35 PM
Half Day Schedule:
Kindergarten and First Grade:
9:05 AM – 1:35 PM
Pre-Kindergarten:
AM Session: 9:05 AM – 10:55 AM
PM Session: 11:55 AM – 1:35 PM
Chain of Command Information.
Dear Deptford Family,
One of the top goals of Deptford School District administration is to provide open and transparent lines of communication with all district stakeholders.
As there have been some changes in our district administrative positions, we would like to provide everyone with an updated Chain of Command chart.  If at any time you have a question, concern, or compliment to share, we ask that you please contact the first appropriate person within the chain.  In doing so, we can meet your needs in an efficient and professional manner.
We thank you in advance for your kind adherence to this policy and we look forward to working together to provide the best possible education for our scholars.
Sincerely,
Arthur E. Dietz
Superintendent of Schools
Click here for the Updated Chain of Command chart.
District Anti-Bullying Coordinator
Michael Nicely
Blackwood Terrace Administration Building
2022 Good Intent Road
Deptford, NJ 08096
856-232-2700 ext. 3502
nicely.m@deptford.k12.nj.us
Dear Parents/Guardians,
We would like to inform you that we do not have to have a lottery for our Pre-K 4 year old program for the Fall of 2018.  Students who were registered by June 28, 2018, will be enrolled in our Pre-K 4 year old program.  Parents/Guardians will receive an email or phone call to confirm your child's enrollment.
There are still limited number of remaining seats that we are enrolling on a first come, first serve basis.  Once we reach capacity, we will enroll students based on whether seats become available.
Further information regarding school placement and teacher information will follow once our scheduling process has been completed.  This will most likely happen in mid-August.
Thank you for your interest in the Deptford Township Schools Pre-Kindergarten Program.
Additional walking area for Pine Acres School
Pine Acres School:
Howard, Leslie, Dixon, Lynn, Harvey, and Duff Avenues
Congratulations to the Teacher of the Year Valerie Canataro
ESP of the Year Stephanie Swanson.