Transportation Department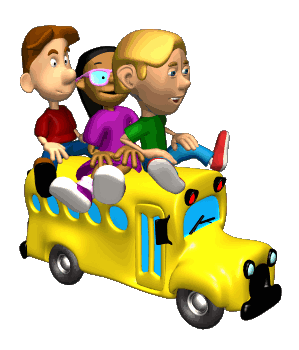 575 Fox Run Road
Deptford, NJ 08096
Phone: 856-232-2721|
Fax: 856-401-0849
Goal: To provide safe transportation to the students and staff of Deptford Township School District
 Transportation Team:
Ms. Dawn Mader (mader.d@deptford.k12.nj.us)
"BE SAFE TODAY – NOT SORRY TOMORROW" 
---
---
IMPORTANT THINGS FOR PARENTS TO KNOW
Children who are walkers WILL NOT be provided transportation including to/from any day care center or babysitter.
There will be no bus schedule changes due to babysitting arrangements or other reasons for two weeks prior to the start of school and two weeks after the opening of school.
Any changes for babysitting arrangements or other reasons will only be granted if seats are available on the bus. In addition, the request must be a daily and permanent change for the school year.
Whenever there is a request for a change to a student's regular bus route, which is only available in emergency situations, the Transportation Department needs 24 hours notice. Then it will be determined if there is enough room on the bus.
Children should be at their assigned bus stop 10 minutes prior to pick up time.
---
ATTENTION PARENTS OF PRIVATE SCHOOL STUDENTS:
If your child attends a private school to which Deptford Township Public Schools does not provide transportation, you may then be entitled to the State established aid in lieu reimbursement rate. The rate for the 2013-2014 school year is $884.00 per child. Be sure to complete Form B6T – Application for Private School Transportation when enrolling your child at the private school. They will then forward the application to our Transportation Department for processing and eligibility determination.
---
Please feel free to call the Transportation Department with any questions you may have regarding your child's transportation.